10th ANNUAL BLACKOUT WEEKEND

The West Coasts Ski/Snowboard Weekend Lake Tahoe
March 10-12, 2017

LAST WEEK OF WRISTBAND EARLY BIRD RATES

Early Bird Rate saves $75 on event wristbands and if you book before 2/1 save an
additional $25 with code BNLA for a total savings of $100.

Host Hotel: Harrah's Resort and Casino | Harvey's Resort & Casino
Limited number of discount rooms available
Click here for information, make reservation today and pay at check out.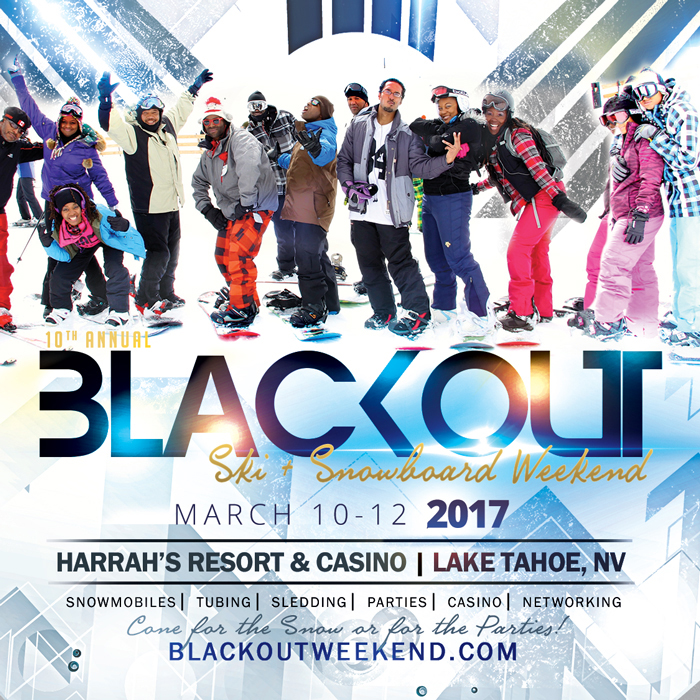 Party on the mountain with urban professionals from across
the country at Nevada's premier winter resort. This weekend has something for
everyone, singles, couples or groups of friends!

You don't want to miss this weekend in our winter wonderland...
97 trails and 28 chairlifts for skiing & boarding


4 Casinos within walking distance

Complimentary Appetizers, ice breakers, drinks, music,
scavenger hunt & more at select events





Getting There??
Fly into Reno and get a direct shuttle bus to the hotel
Fly into Sacramento 2 hours drive to Lake Tahoe
*** SPECIAL OFFER ***
Save $25* use code BNLA at check out to save a total of $100
(Discount valid on GA wristbands only. Cannot be applied with any other discounts.
Code must be used at checkout, cannot be applied at a later date.)
Celebrating at Birthday in March?
Contact us about our BlackOut Weekend Birthday Club